Question 1:
To view my survey: https://goo.gl/forms/yD8NNZj0XHPHAkP53
To view the power point presentation on the responses: https://docs.google.com/presentation/d/1PGJQJRin986wdGWqFLEOlkpqskSxH8Ev5k7X2wyEZ14/edit?usp=sharing
To view the excel spreadsheet: https://docs.google.com/spreadsheets/d/1GXWGFPuj7Xz2f0y7qrWFg5-FOrUsERX6-ifkc-x1vbI/edit?usp=sharing
Question 2: 
Information fluency as a process will help to determine the credibility, authenticity and veracity of the information presented.
There are 5 information fluency steps:
Ask: Ask good questions so that you get good answers. This means that when you enter the key words in the search box, be clear and concise. The questions you could ask about homo naledi is: what is homo naledi? when was homo naledi discovered? who discovered homo naledi? how did they discover homo naledi? (IIE manual guide, 2017: page 41)
Acquire: This step involves determining where the information is; prioritising the search strategy; skimming, scanning and scouring the resources; filtering through the results and taking smart notes. Sometimes it means going back to the first step: Ask, in order to refine the results and information (IIE manual guide, 2017: page 41). The main questions would be; what is homo naledi? when was homo naledi discovered? who discovered homo naledi? how did they discover homo naledi? notes that i got from my research was that homo naledi is an extinct species of hominin, the person who discovered homo naledi is Anthropologist Chris Stringe, homo naledi was first discovered in 2015, in 2013 fossils were found in south africas gauteng province in the rising star cave which is a part of the cradle of human kind. Where this information was found was on https://en.wikipedia.org/wiki/Homo_naledi 
Analyse: The results of the search will yield raw information and data that in turn needs to be analysed, authenticated and arranged to make a cohesive picture. This involves organising, triangulating and summarising the various sources. Here it is important to separate fact from fiction and opinion. The elements identified in the previous section; Website Verification, are used in this step. After analysing the sources knowledge is created. Homo naledi is an extinct species of hominin, diuscovered by an anthropologist named Chris Stinge in 2015. The first fossils were found in 2013 in gauteng, a province in south africa in the rising star cave at the cradle of human kind. (IIE manual guide, 2017: page 41).
Apply: The user will now be able to apply that knowledge to the real-world problem they are faced with. The fossils were discovered by recreational cavers Rick Hunter and Steven Tucker in 2013. Homo naledi was formally described in September 2015 by a 47-member international team of authors led by American-born South African paleoanthropologist Lee Berger of the University of the Witwatersrand, who proposed the bones represent a new Homo species. Other experts contend more analyses are needed to support this classification. There are some indications that the individuals may have been deliberately placed in the cave near the time of their death. (IIE manual guide, 2017: page 41).
Asses: This when the user will look at the result of their application and the process they followed. It involves asking questions about the process used, the steps followed and the information that was obtained; reflecting on what went well and what could have been done better. By following the above steps it resulted in gaining more knowledge and understanding of what homo naledi is , when it was discovered, where it was discovered and who discovered it. (IIE manual guide, 2017: page 41).
Question 3:
Personal digital communication can have big impacts, our words are stored online forever. With social media, there is an increased risk of over-sharing, bullying or maliciousness. We need to be careful and aware of what we post online because it will be there for a long time and therefore should not be underestimated. (IIE manual guide, 2017: page 61)
Businesses also have a responsibility for their communications, whether it be internal or external. Internal communications can impact peoples careers, whereas external communications can impact the community and not just their target base. (IIE manual guide, 2017: page 62)
Media fluency in regards to communication includes leveraging. Learning to listen to a message, verbalising the message and then verifying the message is the most applicable form of producing a message and is called the medium (IIE manual guide, 2017: page 62)
Some people questioned why the photographer, Nick Ut of the photo names as "napalm girl" did not help the girl immediately. However, once he took the photo he immediately took her to hospital. The photo also received alot of controversy because the 9 year old girl at the time, was naked. To some people this came across as  inappropriate because of the nudity as well as they saw it as insensitive to what was going on in Vietnam at the time.
It is important to think before you post something online, as well as it is important to be honest when it comes to situations like this. Some people also agreed on the photo known as "napalm girl" because it is truthful and represents a horrible time in history. it highlighted and represented exactly what occurred in Vietnam.
This photo would have also affected the communities in Vietnam, and has changed the way in which people view Vietnam to this day.
Question 4:
Digital etiquette is a basic set of rules that need to be followed to ensure that the internet is better for all users. It is the use of good manners in online communication such as email, forums, blogs and social networking sites.
The definition of etiquette is " the forms required by good breeding or prescribed authority in a social or official life.
There are many examples of situations where people have been innaprorpiate online.
Cyberbullying is the use of information technology to repeatedly harm or harass other people in a deliberate manner.  Cyberbullying could be limited to posting rumors or gossips about a person on the internet bringing about hatred in others' minds; or it may go to the extent of personally identifying victims and publishing materials severely defaming and humiliating them.
The Ryan Halligan Case (1989- 2003)
the website operated by Ryan's parents, John and Kelly Halligan, early concerns about Ryan's speech, language and motor skills development led to him receiving special education services from pre-school through the fourth grade. Ryan's academic and physical struggles made him the regular target of a particular bully at school between the fifth and seventh grade. In February 2003, a fight between Ryan and the bully not only ended the harassment at school, but led to a supposed friendship.
However, after Ryan shared an embarrassing personal story, the newly found friend returned to being a bully and used the information to start a rumour that Ryan was gay. The taunting continued into the summer of 2003, although Ryan thought that he had struck a friendship with a pretty, popular girl through AOL Instant Messenger (AIM). Instead, he later learned that the girl and her friends thought it would be funny to make Ryan think the girl liked him and use it to have him share more personally embarrassing material—which was copied and pasted into AIM exchanges with her friends. On October 7, 2003, Ryan hanged himself in the family bathroom. After his son's death, John discovered a folder filled with IM exchanges throughout that summer that made him realize "that technology was being utilized as weapons far more effective and reaching [than] the simple ones we had as kids."
In this situation, the people involved in bullying him could have immediately gone to jail for this. In the long run, if these children went to jail they would then have a criminal record which affects you in so many ways. Your chances of getting a job when you have a criminal record is very slim.
The Megan Meier Case (1992- 2006)
Megan struggled with attention deficit disorder and depression in addition to issues with her weight. About five weeks before her death, a 16-year-old boy named Josh Evans asked Megan to be friends on the social networking website MySpace. The two began communicating online regularly, although they never met in person or spoke on the phone.
In mid-October, Josh began saying he didn't want to be friends anymore, and the messages became more cruel on October 16, 2006, when Josh concluded by telling Megan, "The world would be a better place without you." The cyberbullying escalated when additional classmates and friends on MySpace began writing disturbing messages and bulletins. Megans mom said on the Foundation website that it was about 20 minutes after Megan went to her room after leaving the computer that the mother found her daughter had hanged herself in her bedroom closet. Megan died the following day.
Josh was not a real person, it was a neighbour and her daughter pretending to be Josh. The daughter was friends with Megan. She was charged with three violations of the Computer Fraud and Abuse Act for accessing protected computers without authorization.
Alicia Kozakiewicz was 13 years old when she slipped out of her home in Pittsburgh to meet someone she had been chatting to online. What followed was a nightmare. Now 27, Alicia has made it her mission to protect other children from what she went through, and has had a law named after her in several US states.
"In 2001 and 2002 there were very few people educating children that the internet could be dangerous.
I got a screenname and got online. My friends and I would talk about all sorts of things. It seemed like a time before kids realised that cyber bullying was a possibility and it seemed like everyone got along online. The most popular kids would talk to the less popular kids. I felt safe.
There was one guy, a boy who I thought was around my own age, that I didn't know, and he was into all the things that I was into. He listened to what I had to say day and night, giving me advice. He was somebody to complain to and to get comforted by over the eight or nine months before my abduction. Online grooming is very effective.
He was the one I walked out to see on New Year's Day and who kidnapped me in his car.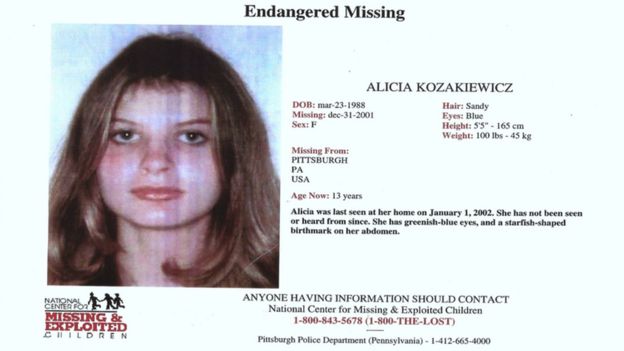 Everyone needs to be aware of situations like this. It is dangerous to socialise online when you dont even know the person. Most people do not think it will ever happen to them but you never really know that for sure.
Question 5:
Digital rights and responsibilities are the privileges and freedom extended to all digital technology users, and the behavioural expectations that come with them.
The right to digital privacy- anyones online accounts should not be copied or stolen. Information about a person should not be put into the public without permission.
The right to equality- no one should be treated differently to everyone else online, nor should they be singled out.
Freedom of expression- people should be allowed to express their opinions online but their opinions should not be shared and directed at a person to harm them.
The right to access information- no one should be personally denied of receiving information online.
The right to language and culture- online platforms should be available in all languages and available to people of different cultures and languages.
The right to education- anyone can use the internet to gain knowledge and information.
The right to affirmative action- if someone is or has been attacked online, action needs to take place and consequences need to be followed.
Question 6:
6.1. Digital socialisation is the way i  which people communicate online nd the methods that they use to do so.
Social media is making us more individualistic- there are more traditional personal relationships.
Social media is an important catalyst to education- many schools recognise that social media helps informal learning. It benefits families with low income with poor prospects in formal education.
Social media is a new way to express cultural difference rather than a technology that has made the world more homogeneous. Populations in different parts of the world may use local or regional platforms and their own online "dialects" which keeps people separated and distinct, not united.
6.2. Copyright access and infringement
Freedoms and accountability
Privacy and security
Cultural perceptions and values
Cross cultural communication
Pornography
(IIE manual guide, 2017: page 97)
Some of the impacts that may arise from digital socialisation are:
Commodification: Where our cultural traditions, such as religious rituals, traditional ethnic rights, etc. are reduced and be showcased to the global audience
Staged effect: Those very rituals and traditions lose their value or purpose as they become a commodity
Acculturation: This is the process of cultural and psychological change that is a result of two cultures meeting. However, it is normally, in the digital context, more of one culture being exposed to another, without the two-way interaction.
Behaviour: With instantaneous access to information and communication, our behaviour has changed to accommodate it
Privacy: The issue of privacy is entering into a time of change, with social norms and legal systems trying to accommodate the rapid changes of technology. Privacy is often seen as an intrinsic value, where it is of the utmost importance, yet we share abundantly on social media platforms. By sharing online, we are losing that privacy, where our audiences often include people that would not necessarily be part of our normal sharing.
Crime: The Internet has made it far easier for criminals to find potential victims.
Question 7: 
Digital security refers to ensuring the ability to use digital information and information systems without interference, disruption, unauthorised access or data collection.
The dangers of online activity
Digital fraud and crime includes crimes such as scams, child pornography, identity theft, social media re-engineering, cyber bullying, cyber stalking, and cyber harassment. Although to a large extent the Internet is required for many of these crimes to take place, it is also telecommunication devices and tablets that are involved.
Free Samples – Companies offering free samples if the victim pays by credit card. The victims then find that their card is being used for unauthorised purchases
Mystery Shopper Positions – Companies are asking for extensive background checks, then give the victims a 'cheque' to go and buy things at a specific retail store outlet over an extended period. The balance left of the cheque is their commission. After the victim does the shopping and deposits the cheque, the bank advises them that the cheque is counterfeit and that they are liable for the products purchased. Other instances are when the victims are asked during the background-check phase for personal details such as financial information
Disaster Fraud – Victims get emails from 'organisations' that work with areas affected by some disaster (e.g. Haiti). They are requested to donate toward the funding of the organisation, which in fact does not exist. Another aspect is when a computer malware has been installed and the hacker gets hold of your email contact list. They then email your contacts claiming to be you and request that money is sent to assist 'you';
Devices and software
Online privacy issues
Security methods:
Protection for devices from malware and hackers: Use antivirus software and ensure that you run software updates regularly. There are many free tools available such as Avast, Spybot and Comodo Firewall that will help you protect your devices.
Protect your information: Anything can happen, despite your best efforts to protect your information. Key is to ensure that you back up your information both on physical devices and secure cloud services. Moreover, you should maintain a healthy computer environment. There is a reason computer labs dictate no food and drinks being permissible nearby… this is to prevent human error where a drink spills on the device or food condiments drip into it.
Creating and maintaining secure passwords: Use a secure password database tool, such as KeePass; it will greatly support your method of maintaining secure passwords. Using alphas, numeric and symbols are a great way to make your password 'unhackable'.
Protecting sensitive files on your computer: Having a multi-layer defence is the best you can do to protect your data and device. Make sure you also encrypt those files that contain sensitive data.
Keeping your Internet communication private: The suggestion of keeping your communication private is not for illegal purposes, but to protect your communication from being stolen. There are various guidelines and software available to help you protect your digital communication.
Question 8:
To view my board: https://za.pinterest.com/robinskatie2/digital-health-and-safety/
Question 9:
E-commerce can be defined as a type of business model, or segment of a larger business model, that enables a firm or individual to conduct business over an electronic network, such as the Internet. It is a process of buying, selling, transferring, or exchanging products, services and/ or information via electronic networks and computers. When compared to traditional commerce, e-commerce can be seen as a more advanced form of mail-order purchasing through an online catalogue. Most products that can be bought at a brick-and-mortar store can be found online.
B2B- Business to business
When a company sells supplies to another business.
C2C- Consumer to consumer
When consumers create value for other consumers to consume.
C2B- Consumer to business
When the consumer creates value in which a business consumes.
B2C- Business to consumer
The most common type that consumers are aware of; these are retail stores and outlets. Essentially, it is a company that sells goods/ services directly to the consumer.
(IIE, manual guide, 2017: page 156)
Reference List:
IIE manual guide, 2017.